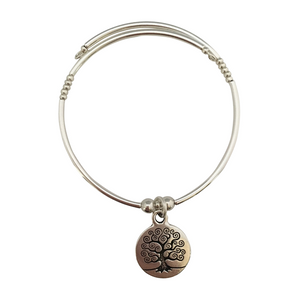 Handmade silver-tone bracelet with a Tree of Life charm in the center.
Note: These bracelets are truly one size fits all – don't be afraid to gently bend the bracelet at the joints for a tighter or looser fit.
The Tree of Life symbol represents nourishment, growth, and the elements (earth, air, fire, water). The roots provide a strong foundation 
and the leaves represent new beginnings.