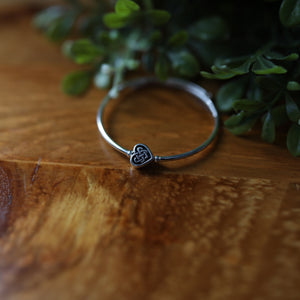 Elegant Celtic heart charm bracelet with a small center heart charm.
The Celtic heart is a romantic symbol that is formed from one continuous line and represents the union of souls as one in faith and love as you both travel through the journey of life.
Note: These bracelets are truly one size fits all – don't be afraid to bend the tubes for a tighter or looser fit.