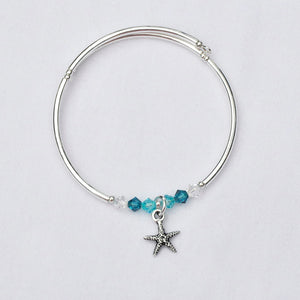 The starfish is said to represent divine love, guidance and intuition. This dainty charm, surrounded by genuine crystals, will bring nautical elegance and sparkle to your wrist every day.
This bracelet is made to truly fit all wrist sizes. Bend at the joints to customize the fit to your wrist.
Handmade in Massachusetts.